Karhu Fusion XC Release
The Karhu Fusion XC is to continue Karhu's outdoor legacy.
Born in Finland, Karhu has long celebrated a rich history rooted in love and admiration for the outdoors. As early as the 1930s, Karhu products such as hiking boots, backpacks, tents, canoes, and paddles featured prominently in Finnish sporting goods catalogs. The same adventurous spirit of yesteryear still guides our design process to this day, as the all-new Fusion XC looks set to continue Karhu's proud outdoor legacy.
The Fusion XC is offered in three outdoor-inspired colors. Recalling the palette of the 1996 Karhu Apache, Aztec/Jet Black utilizes HydroGuard®, a breathable, waterproof membrane designed to keep your feet cool and dry. Gunmetal / Jet Black also features HydroGuard®. For more comfort on milder days, the Abbey Stone/Gunmetal colorway uses nylon mesh with suede overlays instead.
F830000 - FUSION XC Aztec / Jet Black (met Hydroguard)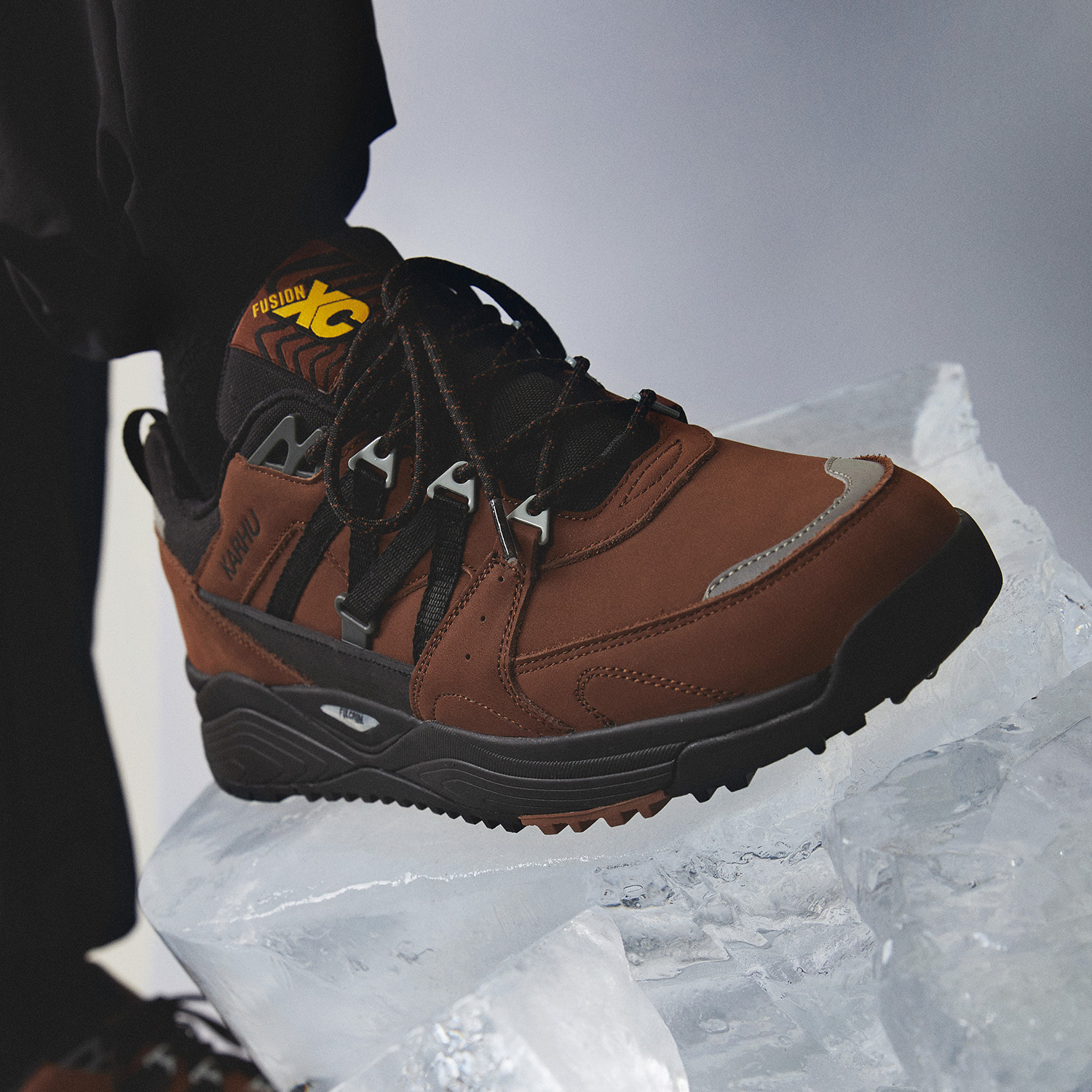 F830001 - FUSION XC Gun Metal / Jet Black (met Hydroguard)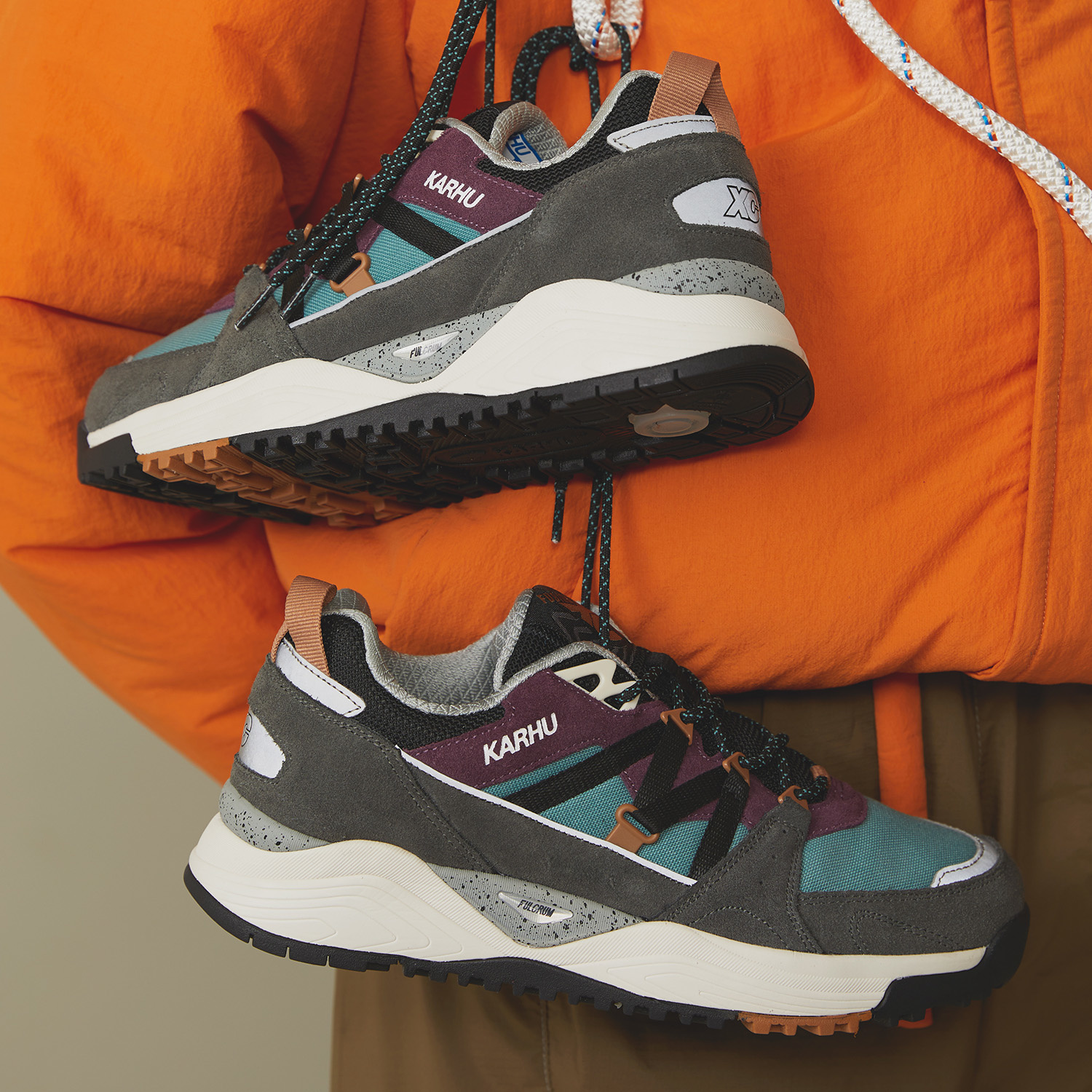 F830002 - FUSION XC Abbey Stone / Gunmetal