Karhu Fusion 2.0 new colours and "The Rally Pack"
The summer is almost over and the new Karhu's Fusion 2.0's have arrived. Two weeks ago the Karhu Rally Pack was the first to be released with a new Synchron classic and an Aria.
In the mid-1980s, Karhu sponsored a Ford Escort led by famous rally world champion Carlos Sainz Sr. who was the first non-Nordic driver to win the 1000 Lakes Rally in Finland. Nicknamed 'El Matador', Sainz achieved the World Rally Championship record for most career starts until it was broken by Finnish driver Jari-Matti Latvala. The racing car powered by Sainz on the famous Calafat Circuit inspires the "Rally" Pack concept.
The Rally package consists of two Karhu Aria 95s and a Synchron Classic. The three respective color ways are linked to the paint, emblems and colors of car rally drivers. Each shoe is a mix of softly painted panels in suede made of pigskin and water-repellent nylon mesh. The Aria 95s lycra elastic mono sock offers support and slip as comfort. The asymmetrical side of the Synchron Classic not only gives it support, but also an iconic look.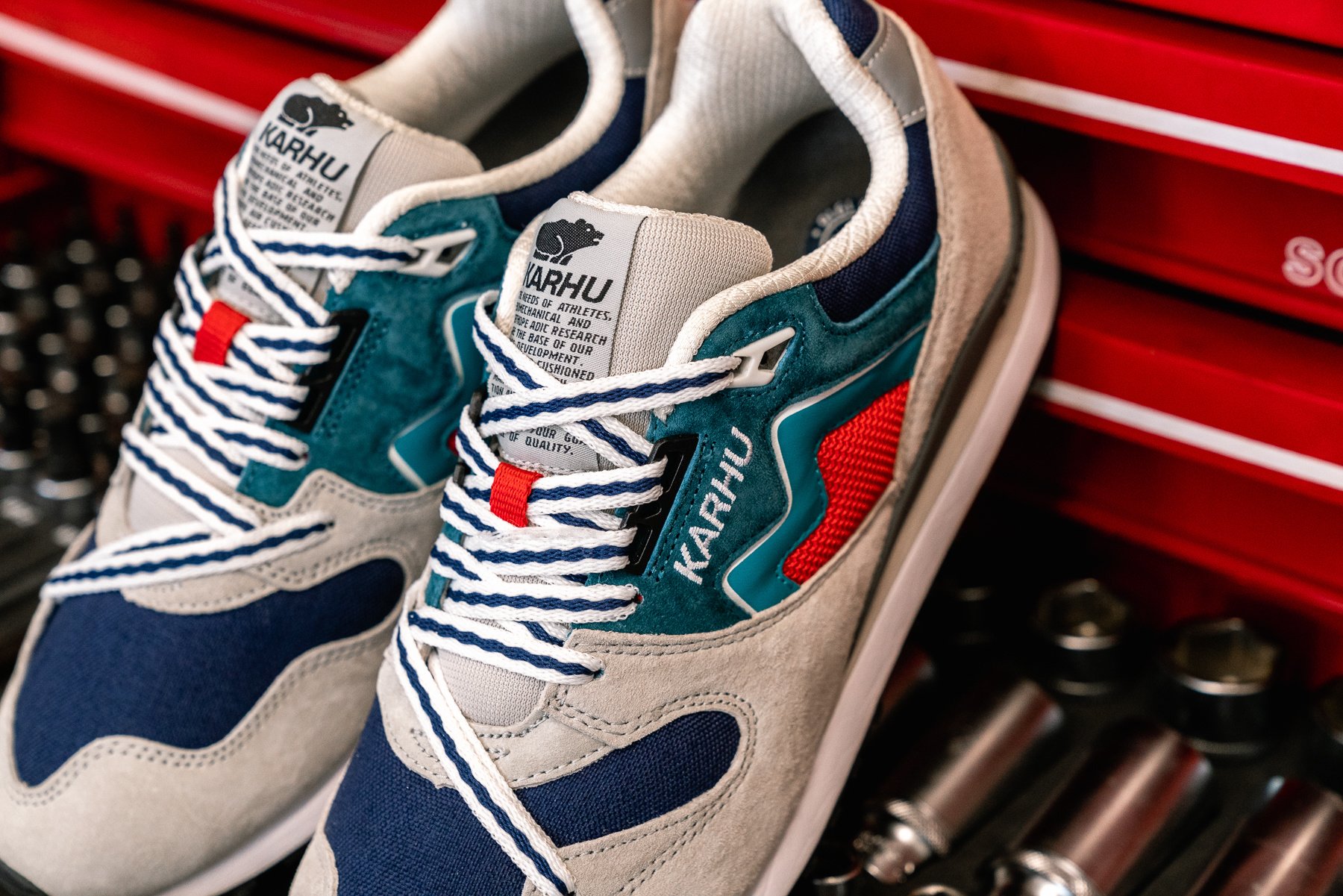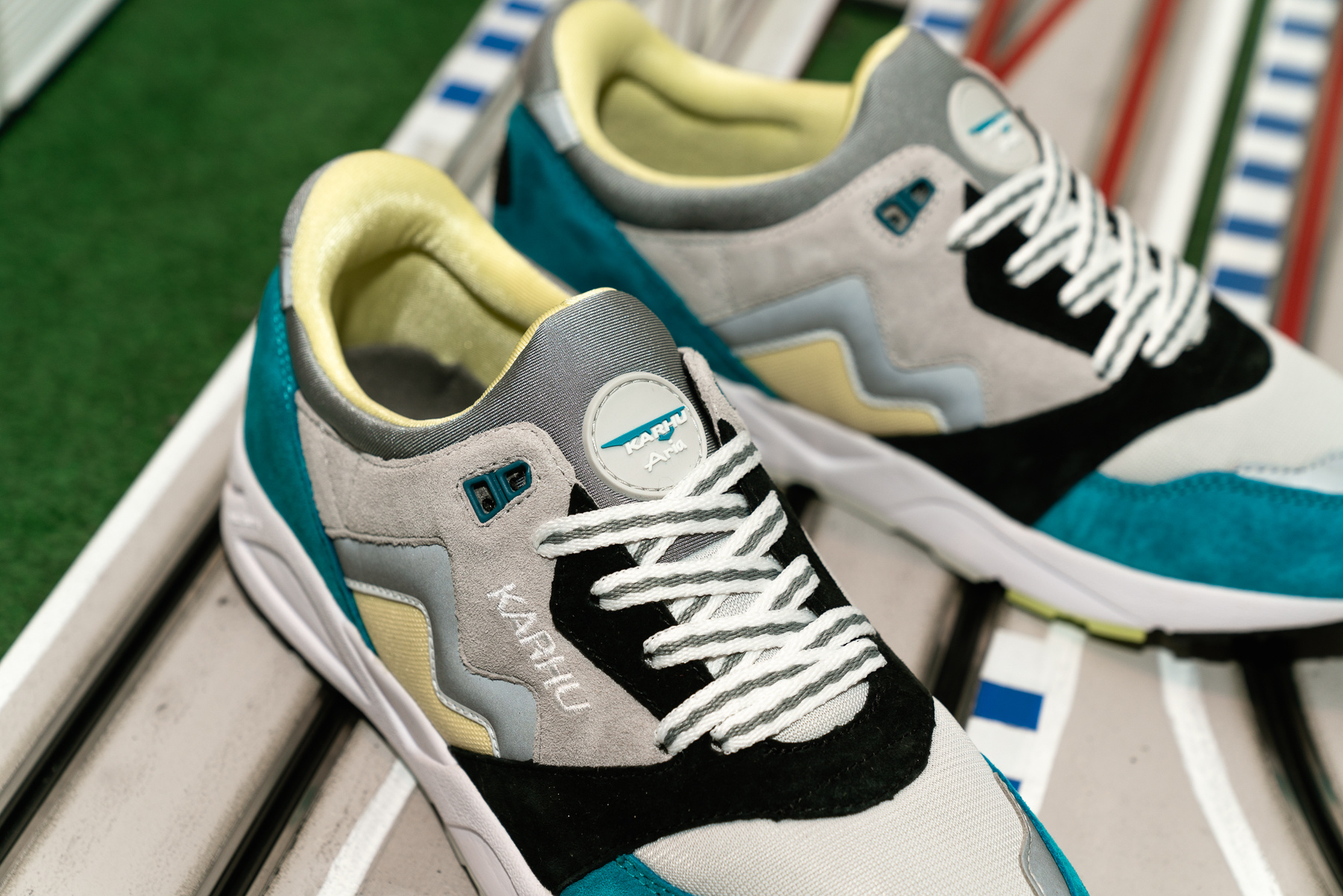 Karhu brings back an updated version of his iconic Fusion silhouette with this new Fusion 2.0
After the successful relaunch of the 'Aria' from the 90s, Karhu is ready to expand the Legend collection with another icon from the same decade. In 1996, Fusion was the best running shoe in the range and to retrieve it from the archive, Karhu worked with the original designer. The sole and upper dimensions have been revised to make the silhouette more attractive. But the original details such as the tongue label and the rubber collar print have been preserved.