Pyzel Surfboards @ Behind The Pines
the Funformance surfboards from Pyzell are the perfect surfboards for anyone who wants to start surfing or for surfers who want to add an extra board to their quiver.
The cool thing about these surfboards is that the shapes are inspired by the well-known Pyzel surfboards such as the Pyzel Gremlin and the Pyzel Astro Pop.
Now also available in Funformance shape, these boards have an Epoxy base with a soft EVA layer on the top, so you don't have to wax and the surfboard has a "softboard feel" when you hold it. Because it is an epoxy surfboard, this board is not inferior in performance to many traditional surfboards. The big difference is simply the shape and the volume.
The Pyzell Funformance line generally has more volume in the surfboards than average, this is especially perfect if the conditions are less (Dutch conditions ;)) or if you are a novice surfer.
It all sounds really great, but are these surfboards really that much fun?
The answer is.. Oh yes.
Last weeks we went to Portugal ourselves to test the Pyzel x JJF Gremlin 6'6. We stayed in the beautiful Casa Quintas, Barril near the famous surf spot Ribeira D'illhas and at the Ola Onda Ericeira, in Ericeira:) The waves were not too high when we were there, which turned out to be perfect for the Pyzel.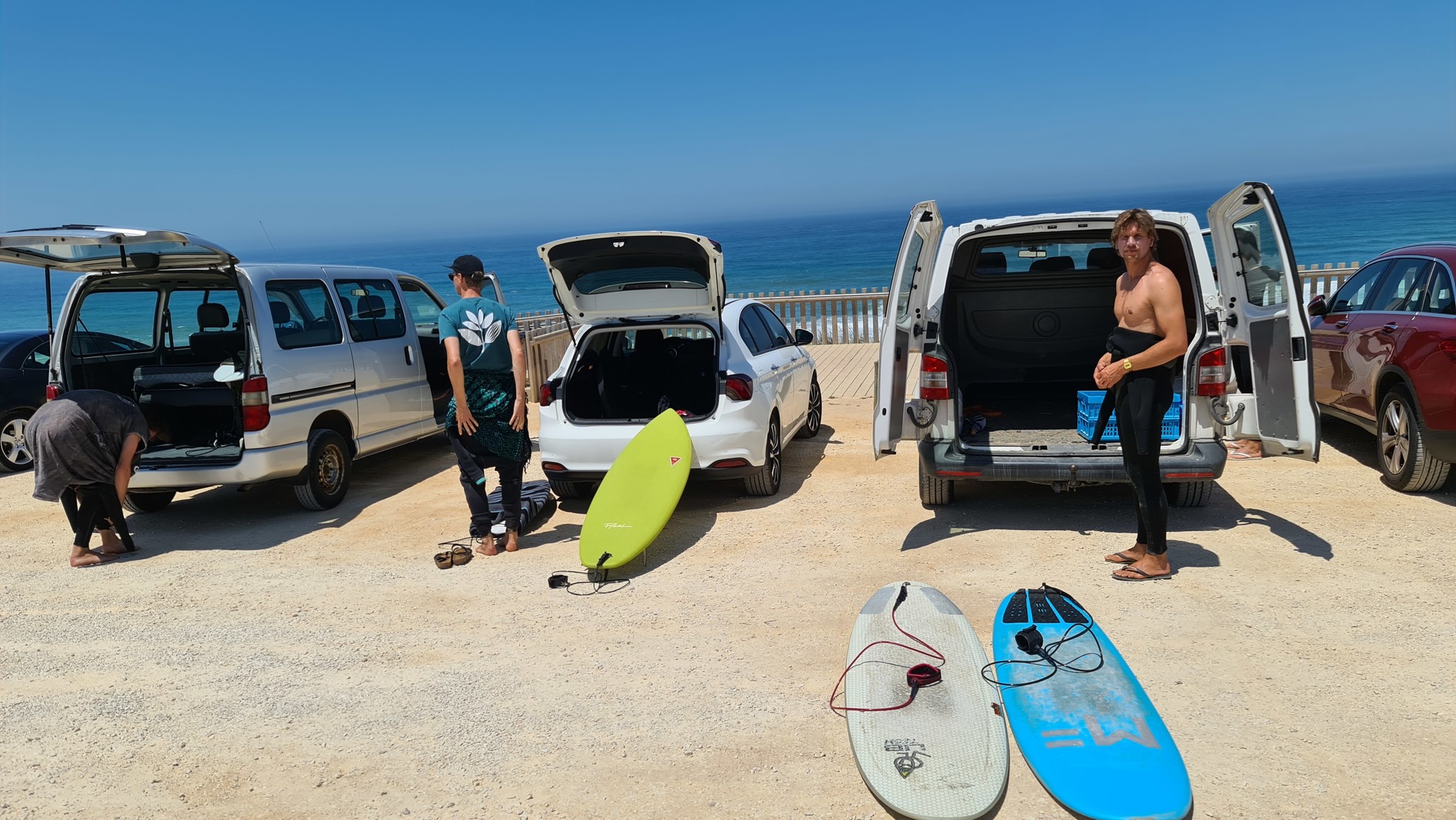 With the Pyzel Gremlin 6'6 you could snuggle in the back, just behind the short-boarders and catch just about every wave that came along it was almost a bit of cheating, Mahalo! The volume makes it so easy to catch a wave and once you're on the wave you have a real Epoxy surfboard under your feet with a good response. In short, perfect for novice surfers who are looking for a surfboard that they can enjoy for a longer period of time, and ideal for the advanced surfer who is looking for something with which you can catch a lot of waves when the conditions are a bit less but don't want to surf a soft-top.
Do you want to know more about the Pyzel Funformance surfboards? Or admire them in real life? Come by the store and we will be happy to help you!